Arthur Dove and Helen Torr Cottage
Centerport, New York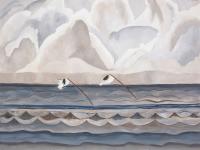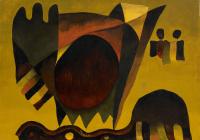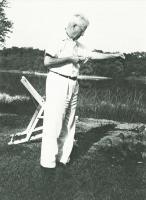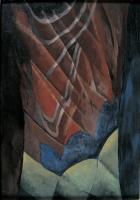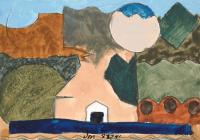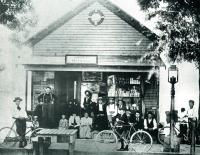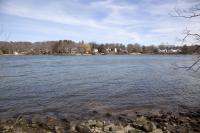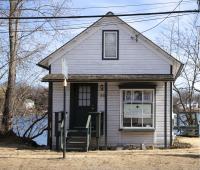 Arthur Dove and Helen Torr Cottage Photos
Click "+" to enlarge, click arrows to scroll.
Introduction
Renowned American modernists Arthur Dove (1880-1946) and Helen Torr (1886-1967) created their most important art in the decades they spent in Huntington, New York. In the 1920s, the couple made their home aboard a sailboat docked in Huntington Harbor. From 1938 until the end of their lives, they lived and worked in the Dove/Torr Cottage, a former post office and general store perched on the banks of Titus Mill Pond. Soon after moving into the intimate space, Torr wrote to a friend: "We feel this is the loveliest situation we have ever had." Dove and Torr each found inspiration for innovative paintings, watercolors, drawings, and collages in their immediate surroundings. Even the most abstract compositions reflect their immersion in the light, water, and weather of the Long Island Sound.
The Dove/Torr Cottage is part of The Heckscher Museum of Art. The Museum's collection features paintings, drawings, and watercolors by Dove, as well as the largest public collection of Torr's work. The Museum also houses an archival collection of the artists' library and art materials, including brushes, paints, and pigments. For information about artworks currently on view, visit: http://heckschercollection.org/.
The Dove/Torr Cottage is listed on the National Register of Historic Places and is a member of the Historic Artists' Homes and Studios program of the National Trust for Historic Preservation.
Restroom
No
Contact
curatorial@heckscher.org