Arts Center at Duck Creek
East Hampton, New York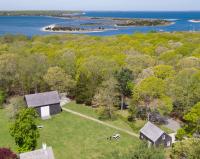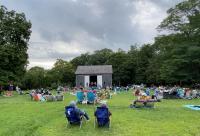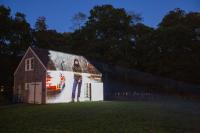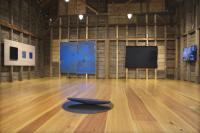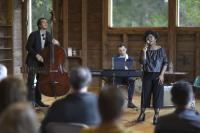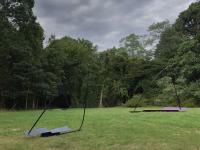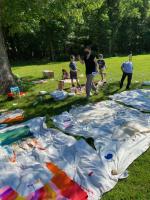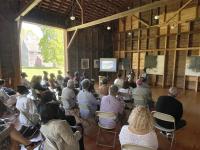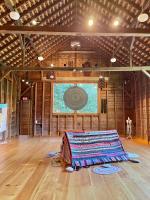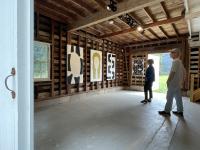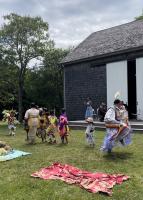 Art Center Photos
Click "+" to enlarge, click arrows to scroll.
Introduction
The Arts Center at Duck Creek operates in the 19th Century barn once owned by abstract expressionist John Little, who in the 1950's used this space as a studio and meeting place for artists in the then burgeoning art colony of Springs, East Hampton. It was a gathering place for his friends and contemporaries, including Jackson Pollock, Lee Krasner and Willem de Kooning (all fellow Springs residents).
Our mission is to honor the spirit of John Little and his fellow abstract expressionists by developing and operating free, innovative fine arts programming for the benefit of the community. We see our role as a dual one: to provide all members of our community with access to contemporary arts programming, and to support and nurture our participating musicians and visual artists.
From May until November, the Arts Center at Duck Creek presents a broad spectrum of free art exhibitions, music concerts and lectures on the Duck Creek Farm Historic Site. We strive to bring together and showcase extraordinary artistic and musical talent - both new and established - in a uniquely intimate setting, where artists and audience can connect.
The John Little Barn becomes a backdrop to our outdoor summer music series, where audience members can sit on a picnic blanket and enjoy a range of jazz musicians from emerging ensembles to industry luminaries such as Bill Frisell. Our art exhibitions - in the John Little Barn, the smaller Little Gallery, and on the Duck Creek Farm Historic Site grounds, showcase a diverse range of new and established artists across a range of disciplines, including painting, drawing, sculpture and multimedia installations. We also regularly collaborate with other local organizations such as the Shinnecock Nation, Pollock Krasner House and Study Center, Project Most and the Plain Sight Project, to host summer lecture series and community education events.
We believe that access to fine arts programming should not be a luxury, and there is a place for every member of our community in our audience. To maximize accessibility, all of our concerts and lectures are professionally recorded and accessible free of charge on our website and YouTube channel.
The Arts Center at Duck Creek is located on the Duck Creek Farm Historic site, an 18th century homestead including a farmhouse built by the Edwards family, members of the original settlers of the Maidstone Colony now known as East Hampton. The property was purchased by the Town of East Hampton with Community Preservation Funds in 2006. A group of local residents spearheaded the restoration and adaptation of the John Little Barn as The Arts Center at Duck Creek, incorporated as a 501(c)(3) in 2018. The East Hampton Town Board designated Duck Creek Farm a Historic Landmark in 2009.
Hours
Open May 1 - October 31, Thursday - Sunday, 2-6pm
Hours may vary based on programming.
Restroom
Yes.
Contact
duck@duckcreekarts.org