Pollock-Krasner House
East Hampton, New York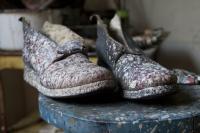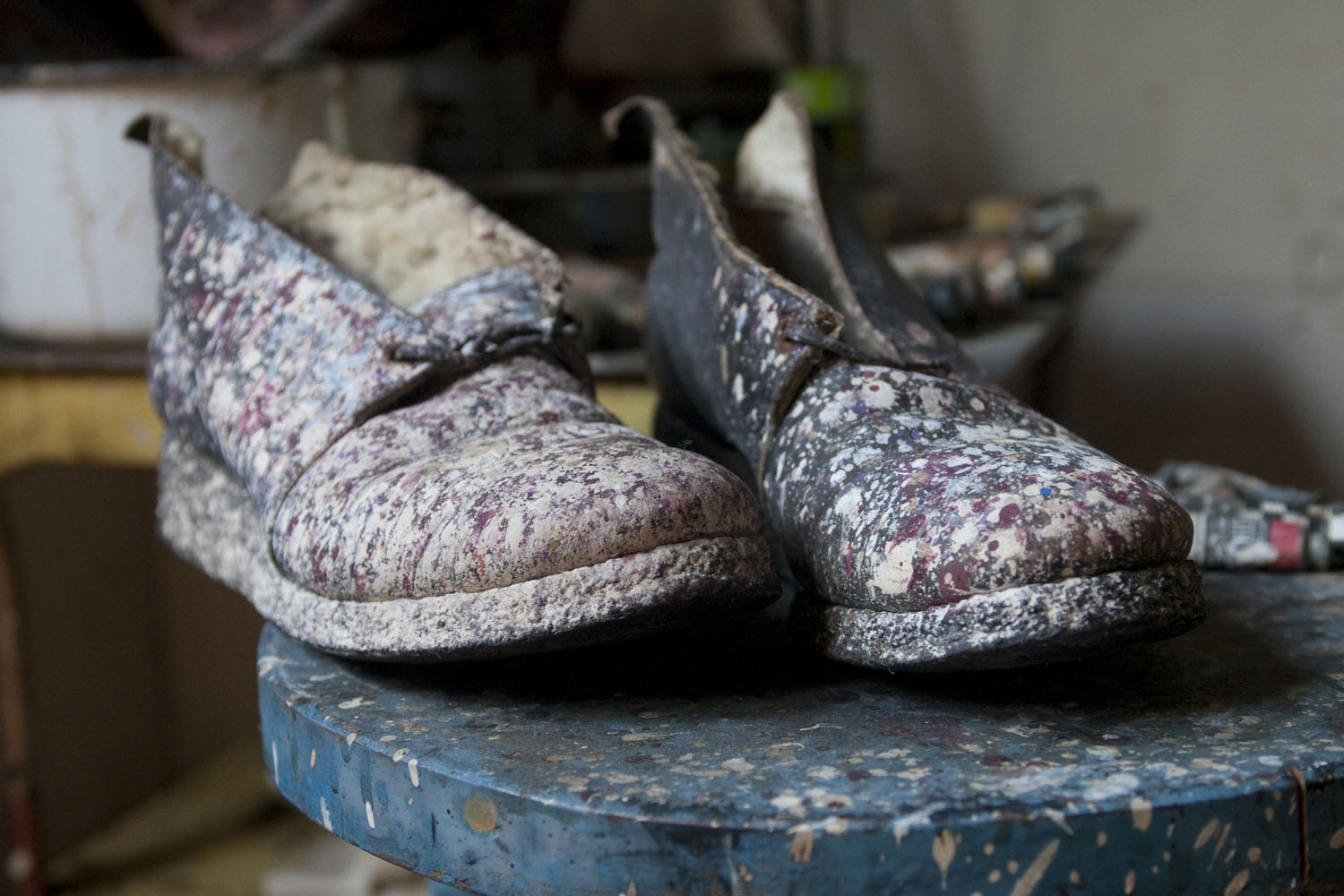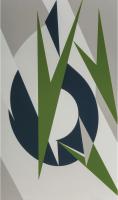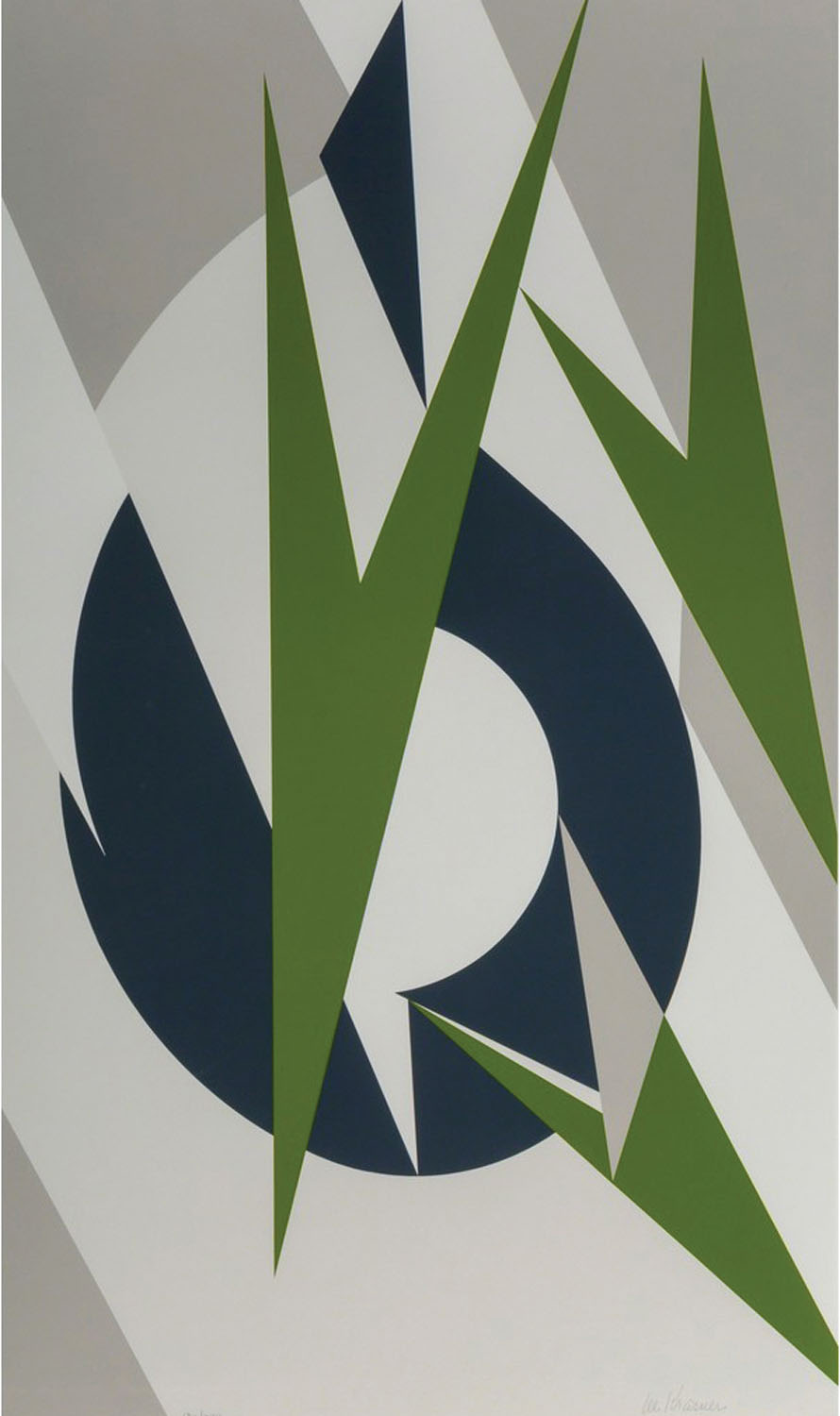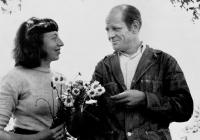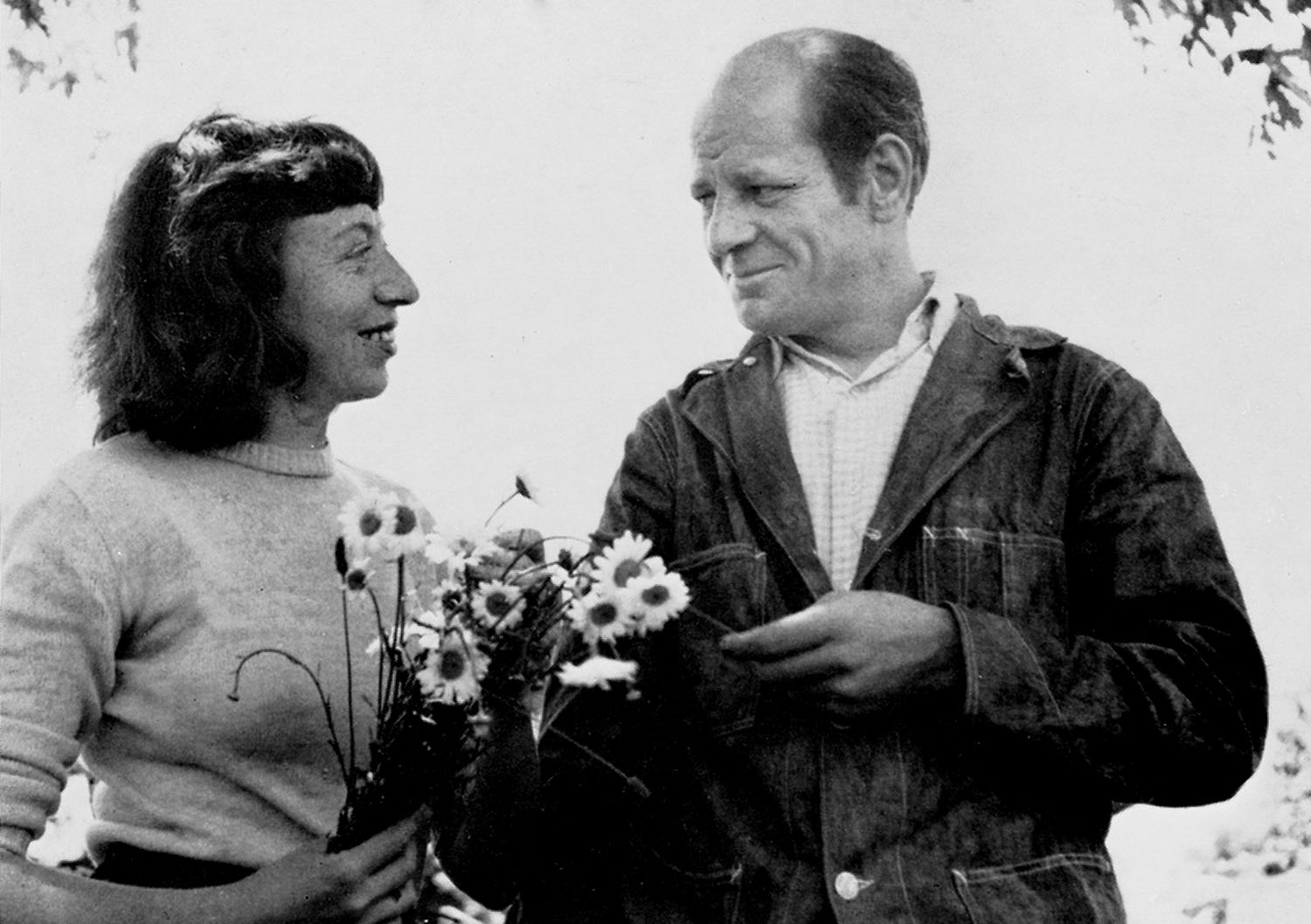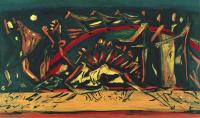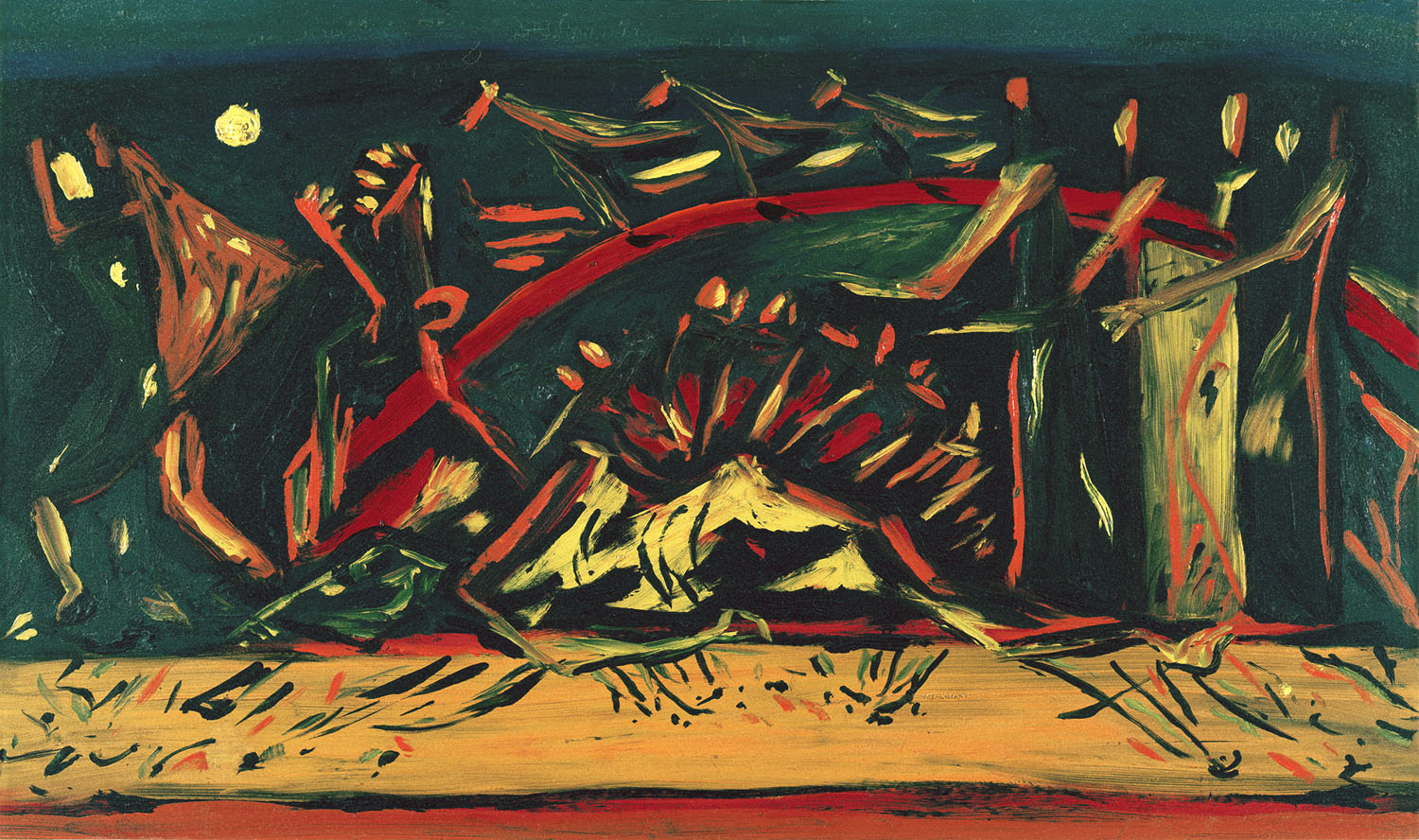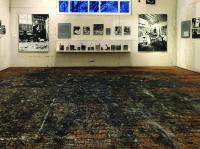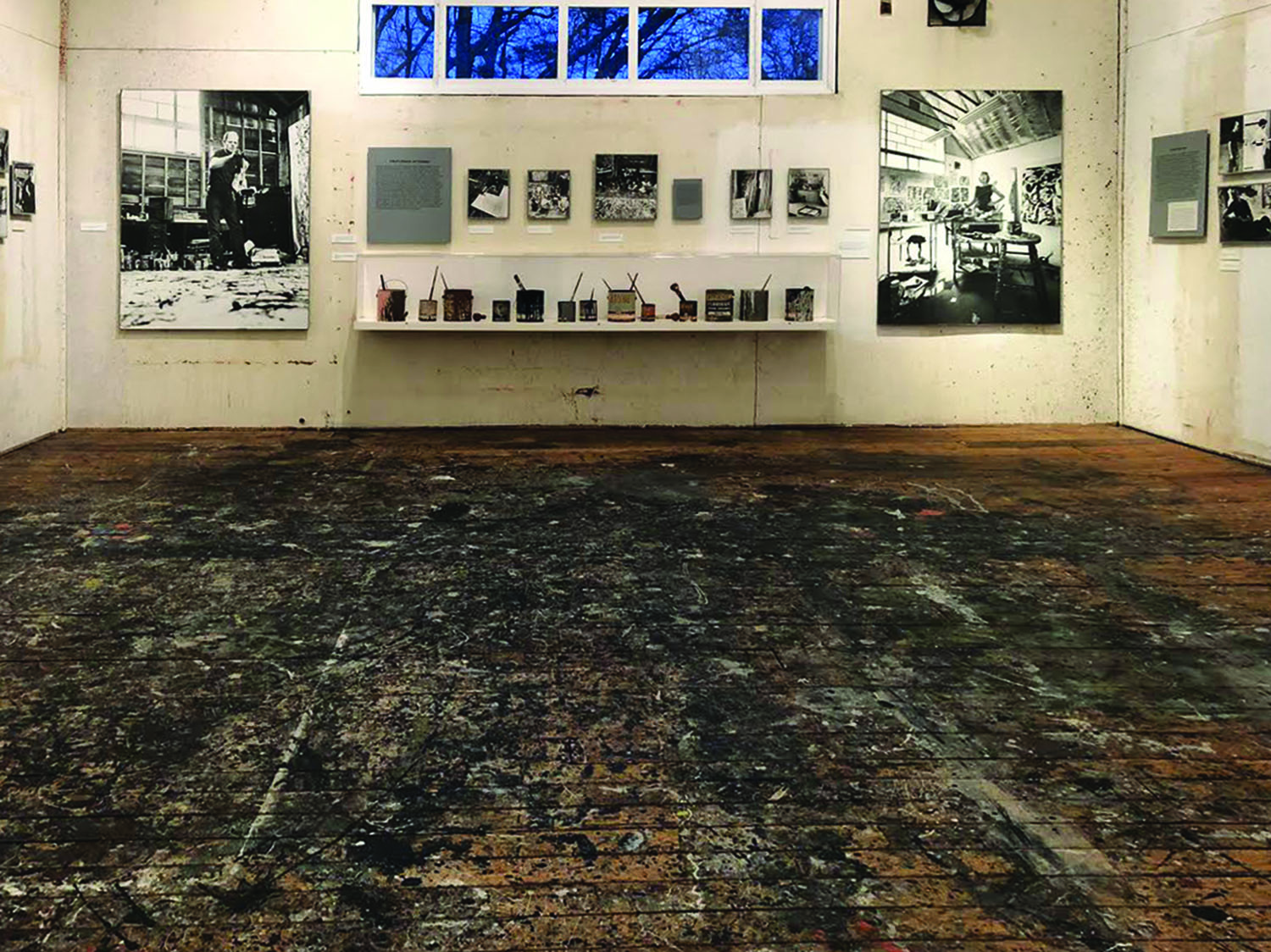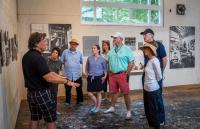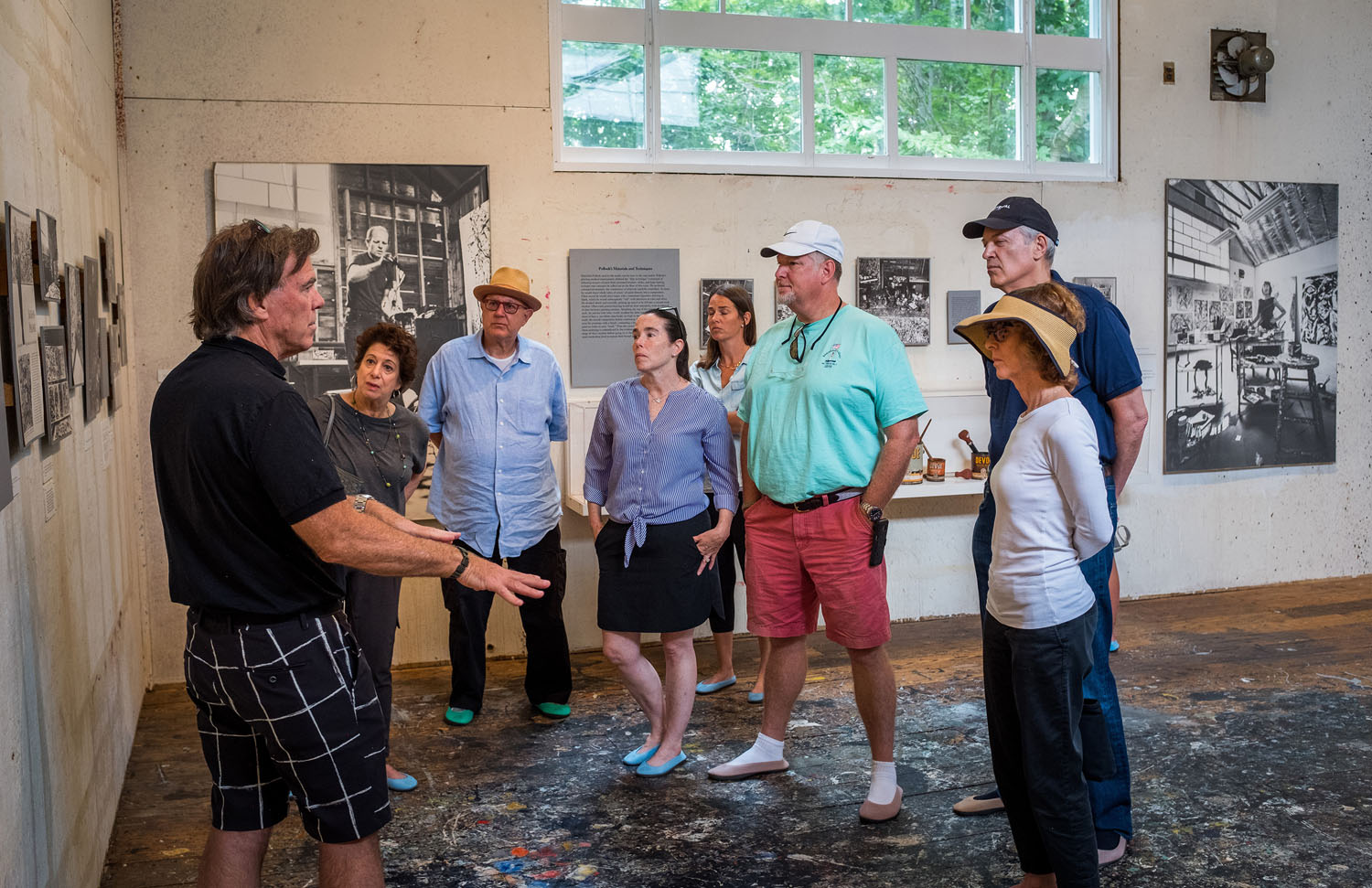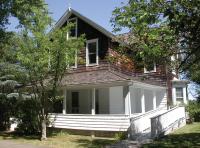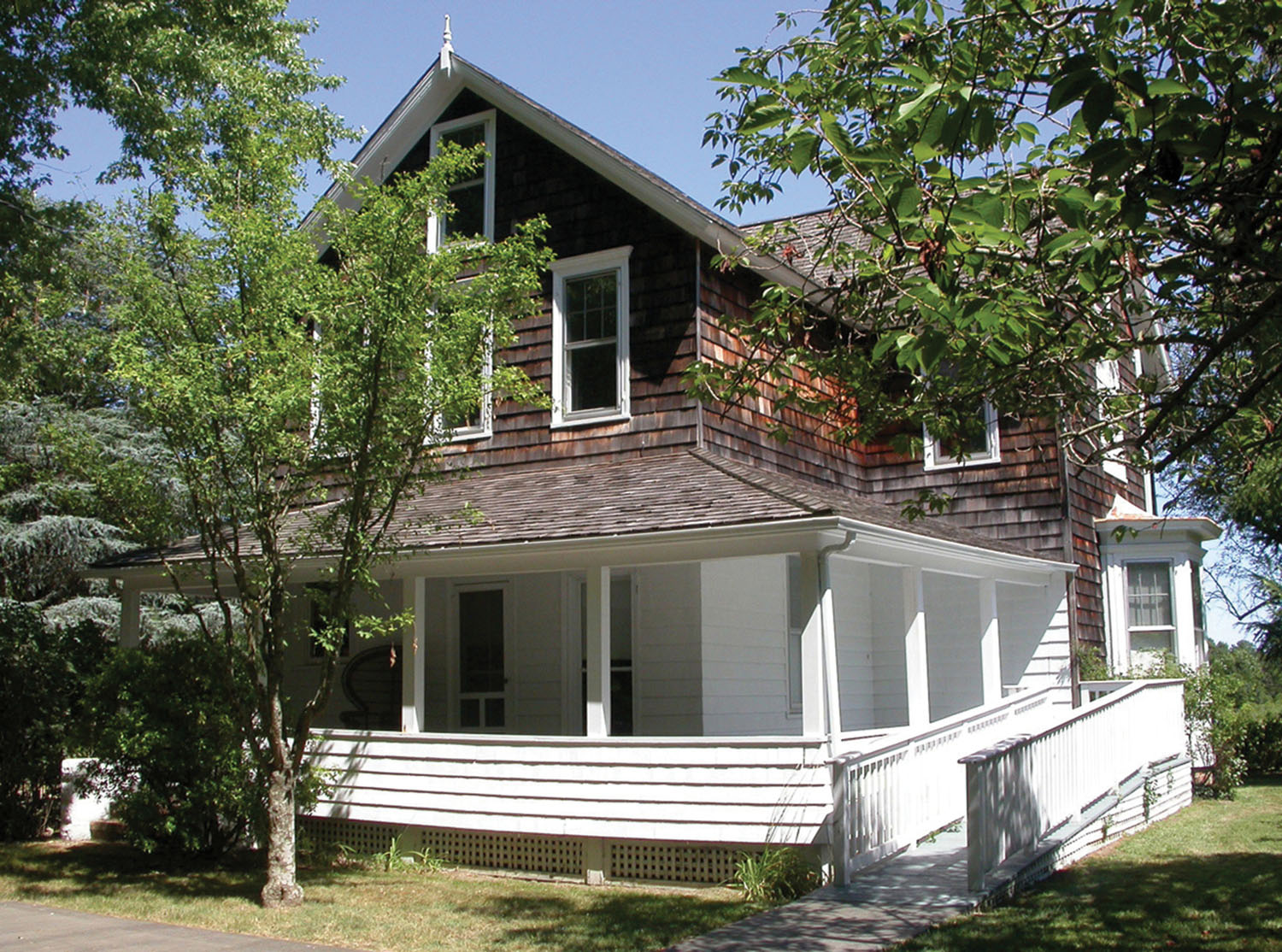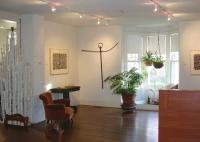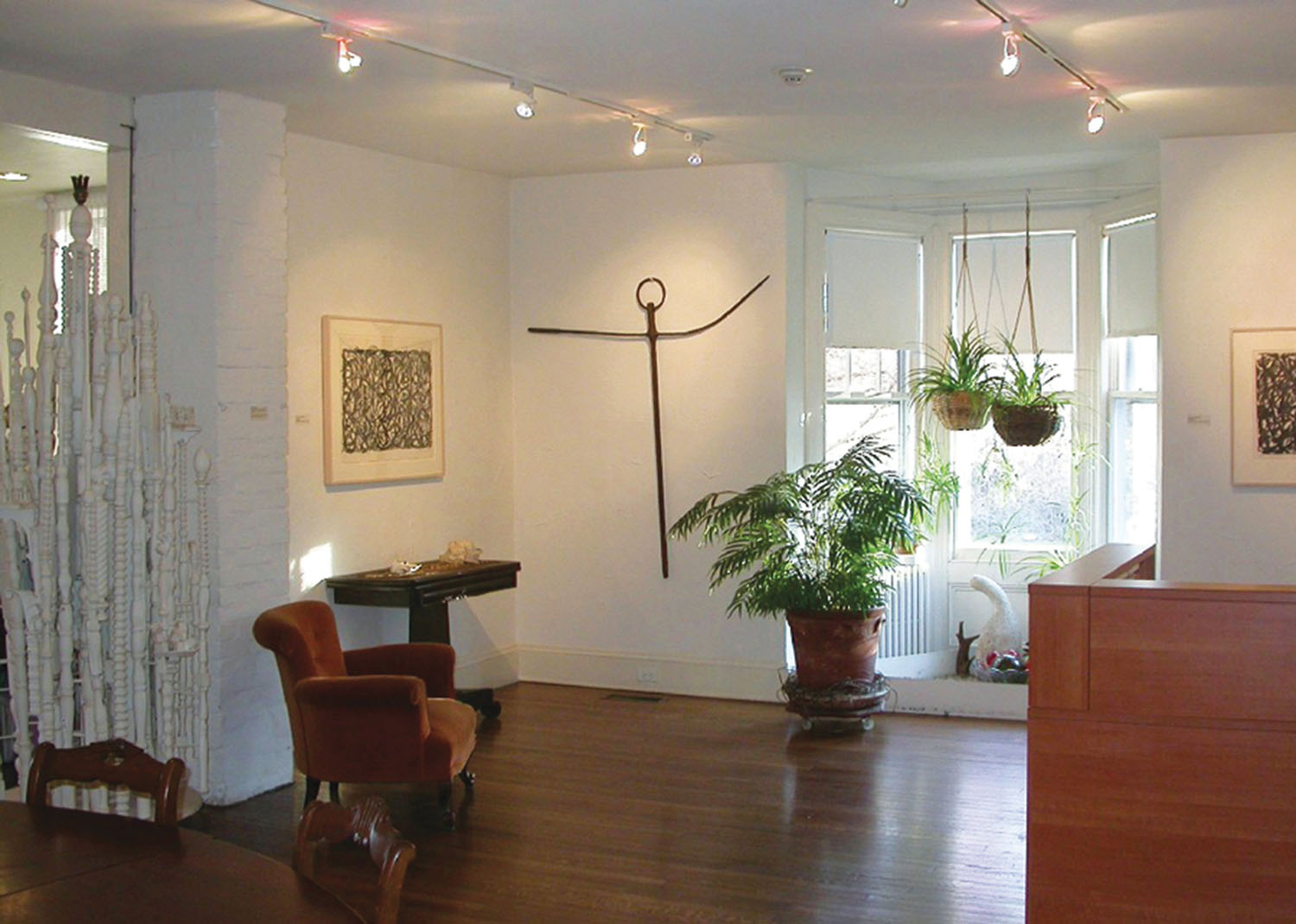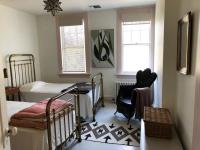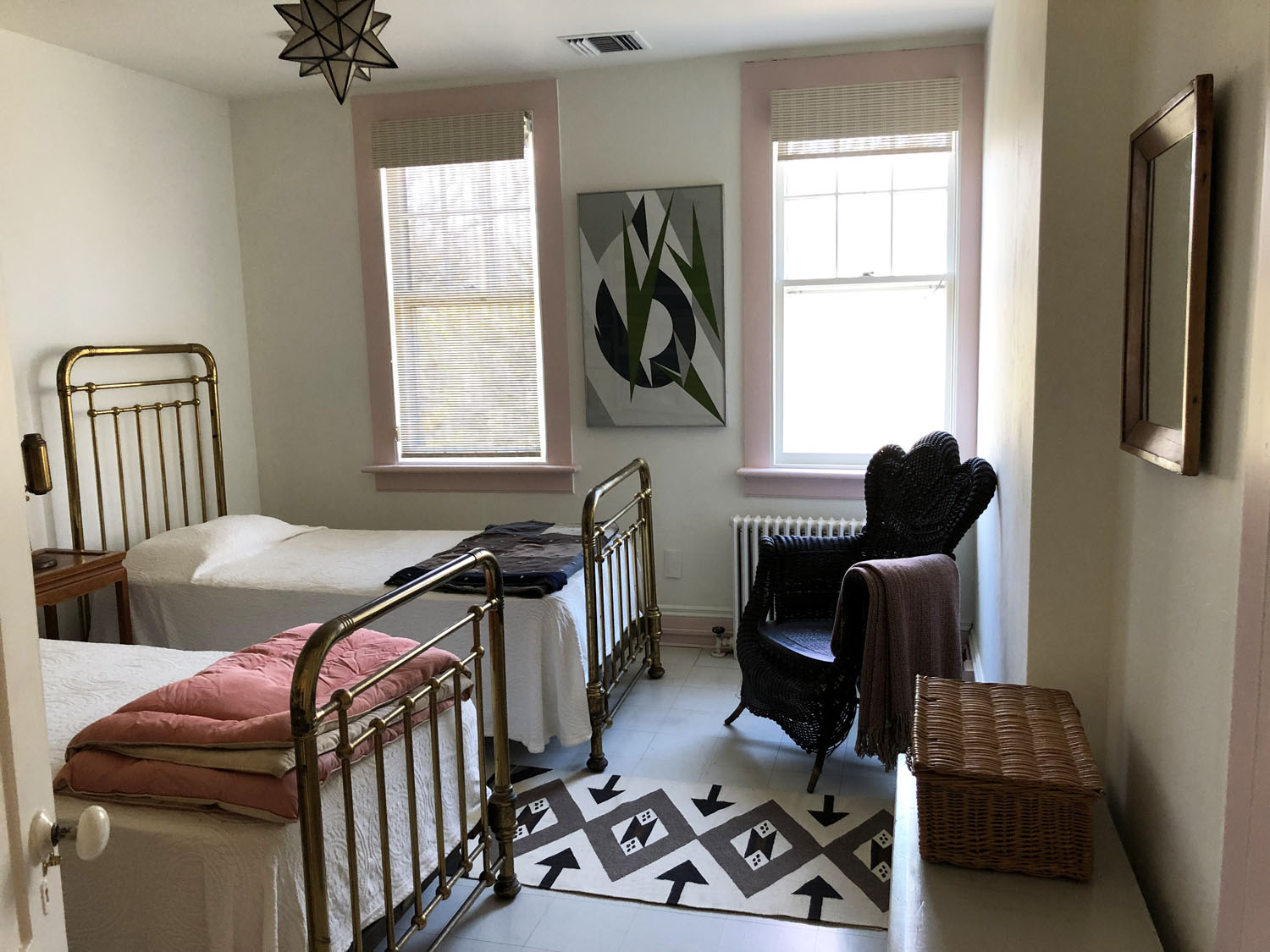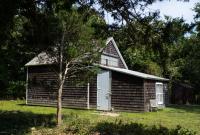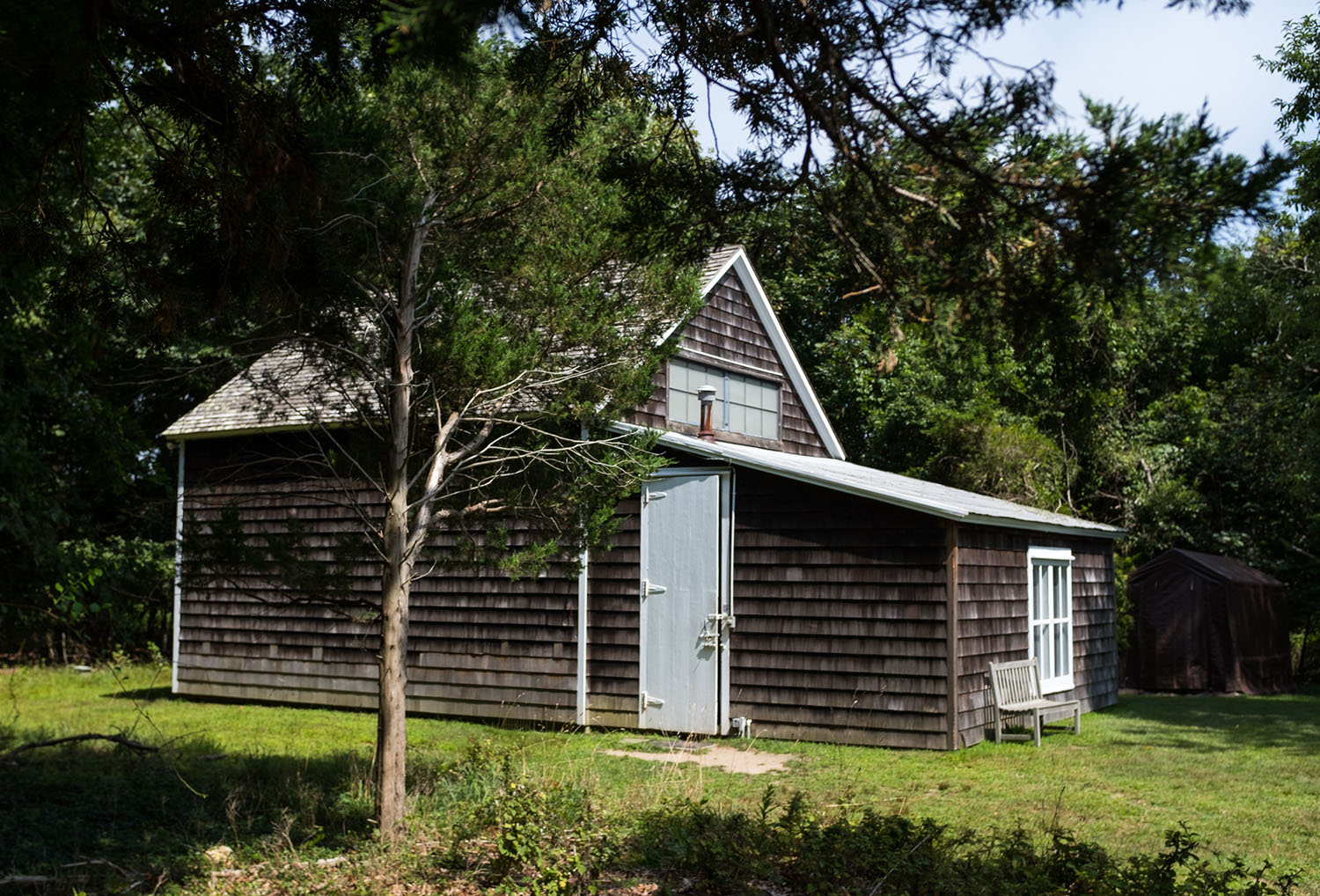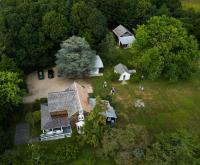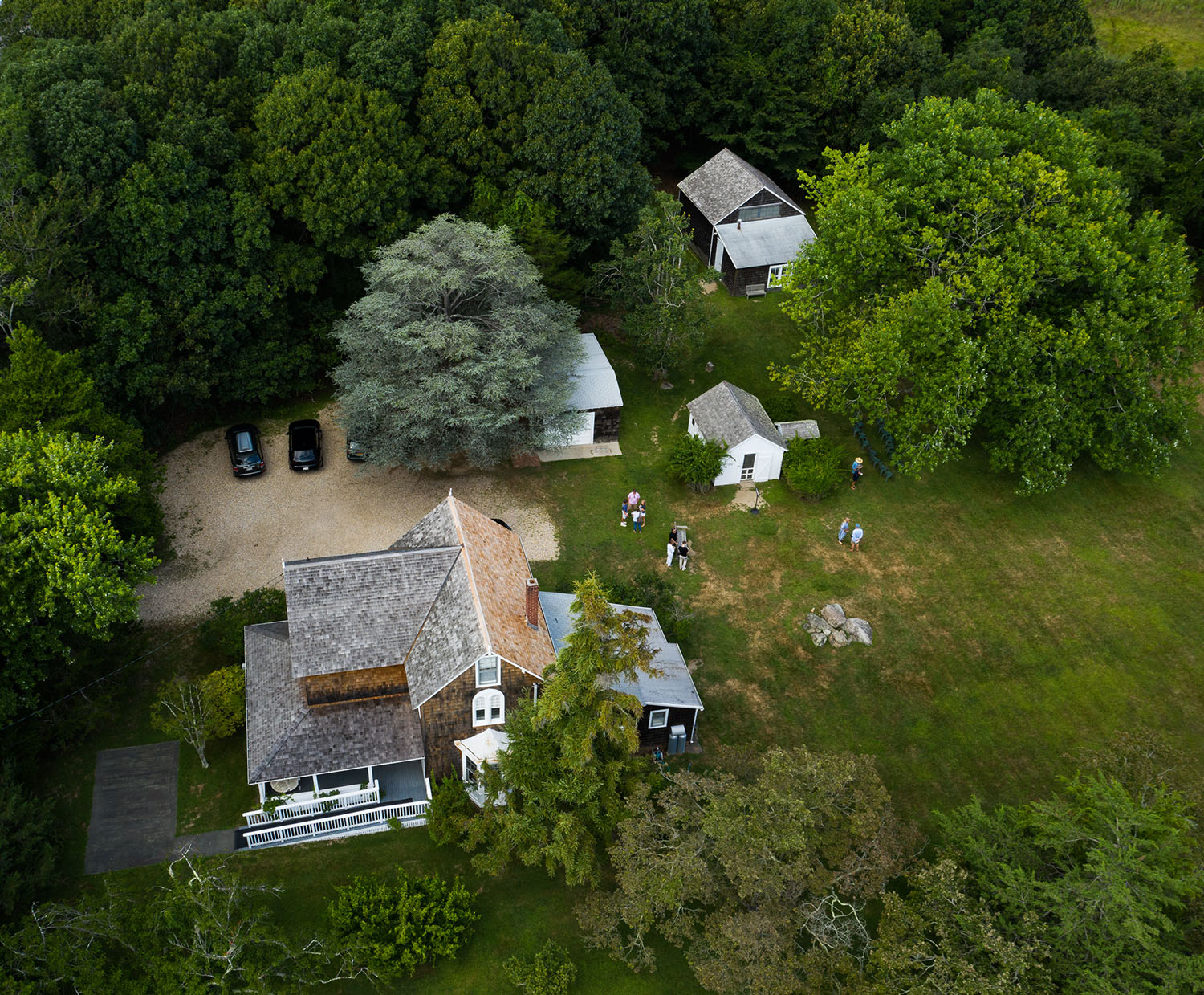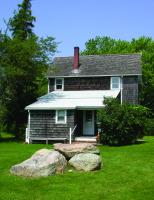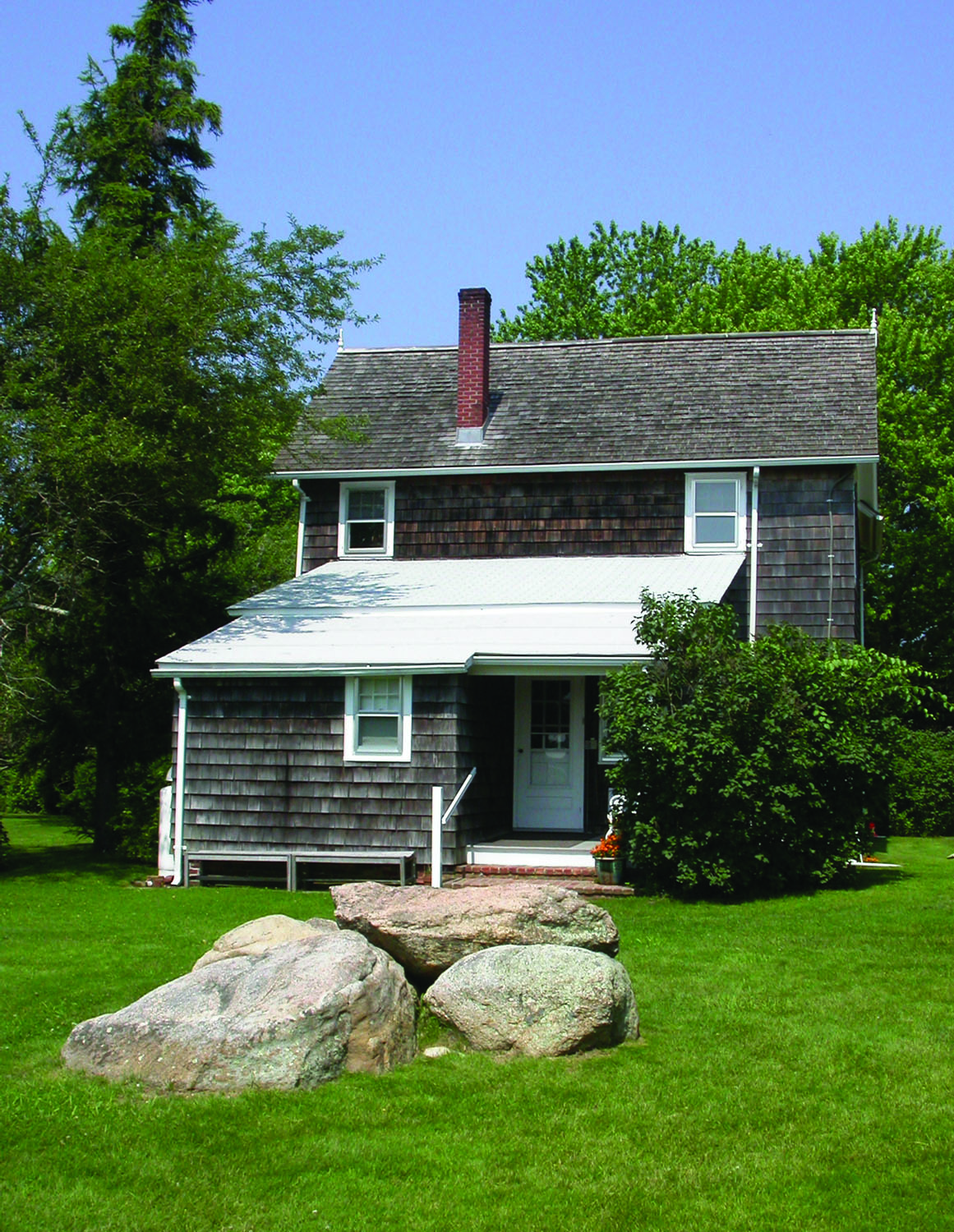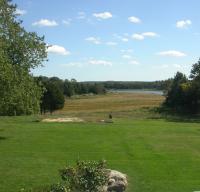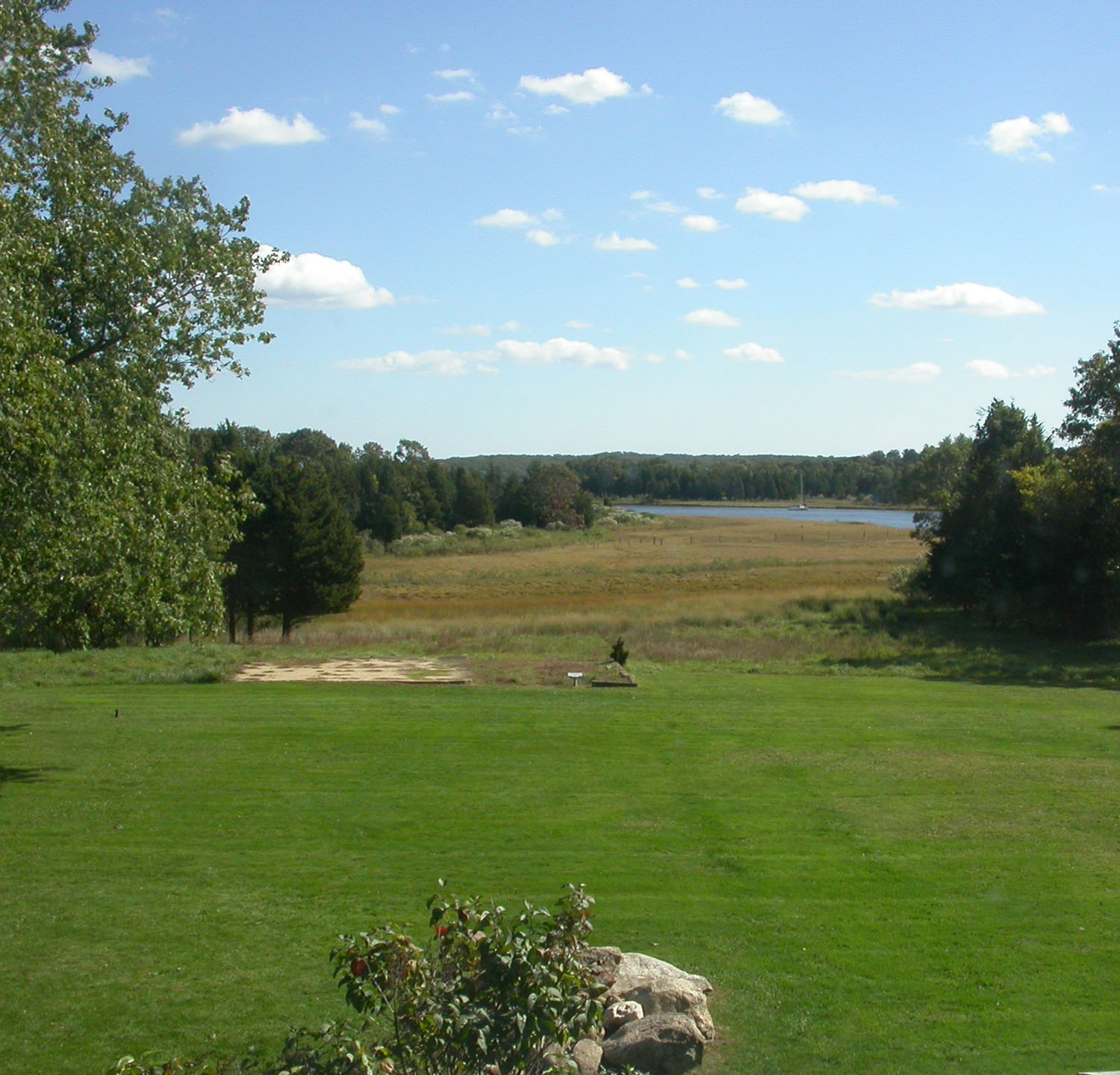 Pollock-Krasner House
Click "+" to enlarge, click arrows to scroll.
Introduction
The former home and studio of two of America's foremost abstract painters, a National Historic Landmark, preserves the environment that inspired them and contains evidence of their creative processes. Wearing special padded slippers, visitors walk on the studio floor covered with the brilliant colors and rhythmic gestures found in Pollock's masterpieces. Evidence of Krasner's dynamic painting technique is visible on the studio walls.
The two artists moved from New York City to East Hampton in 1945, just as New York was emerging as the center of vanguard art. Pollock was already acknowledged as a leader among the nascent Abstract Expressionists, but personal and professional pressures aggravated his emotional instability and problem drinking. Krasner suggested they try country living temporarily, but Pollock decided the move should be permanent.
The property, which overlooks Accabonac Creek in the hamlet of Springs, was originally a fisherman's homestead. Soon after arriving, the newly-married artists had major breakthroughs, and both began to create allover abstract compositions inspired in part by their rural surroundings. In a converted storage barn, Pollock painted his most famous poured canvases, using liquid house paint to express what he described as "memories arrested in space" and "energy and motion made visible." Nature-derived imagery is found in many of the paintings both artists created here, including Krasner's The Seasons, Cobalt Night, and August Petals. Pollock's Accabonac Creek and Sounds in the Grass series, as well as poured paintings like Sea Change, Summertime, and Ocean Greyness, reflect his subjective responses to natural phenomena.
After Pollock was killed in an automobile accident in 1956, Krasner used the barn studio until her own death in 1984. There she painted her Earth Green and Night Journeys series, and made the colorful gestures that remain on the walls. Under the auspices of the Stony Brook Foundation, their home is maintained as Krasner left it, with all their furnishings and personal possessions, including their library and phonograph record collection. One original painting by Pollock and prints by both artists are on display, and two temporary exhibitions are presented each season. The Study Center comprises an art reference library, archives, oral history collection, photographs, documents, and ephemera related to Pollock, Krasner, Abstract Expressionism in international context, and the eastern Long Island artists' community. It is open to researchers by appointment.
Hours
Monday: Closed
Tuesday & Wednesday: Schools, camps and coach tours. Call 631-324-4929 to schedule.
Thursday-Saturday: One-hour guided tours at noon, 2 and 4 p.m., VR at 1 and 3 p.m.
Sunday: One-hour guided tours at noon and 2 p.m., VR at 1 and 3 p.m.
Admission
The museum is open from May through October. Admission is by guided tour, advance reservations only.
$15 adults, $10 children under 12 per person. Virtual reality tour $10 extra.
Members and SUNY/CUNY students, faculty and staff free. Call for coupon code.
Restroom
Yes.